How to attract passive talent with the right job advert
We are in a tight labour market, but that doesn't mean you can't attract passive talent.
According to LinkedIn, 70% of the global workforce is passive talent. Today, organisations must work hard to attract passive candidates who are already in employment and not confident enough to move jobs in the current economic climate. To entice top candidates to come forward, hiring managers need the tools to enable them to sell a role and promote their employer branding.
It starts with your job advert.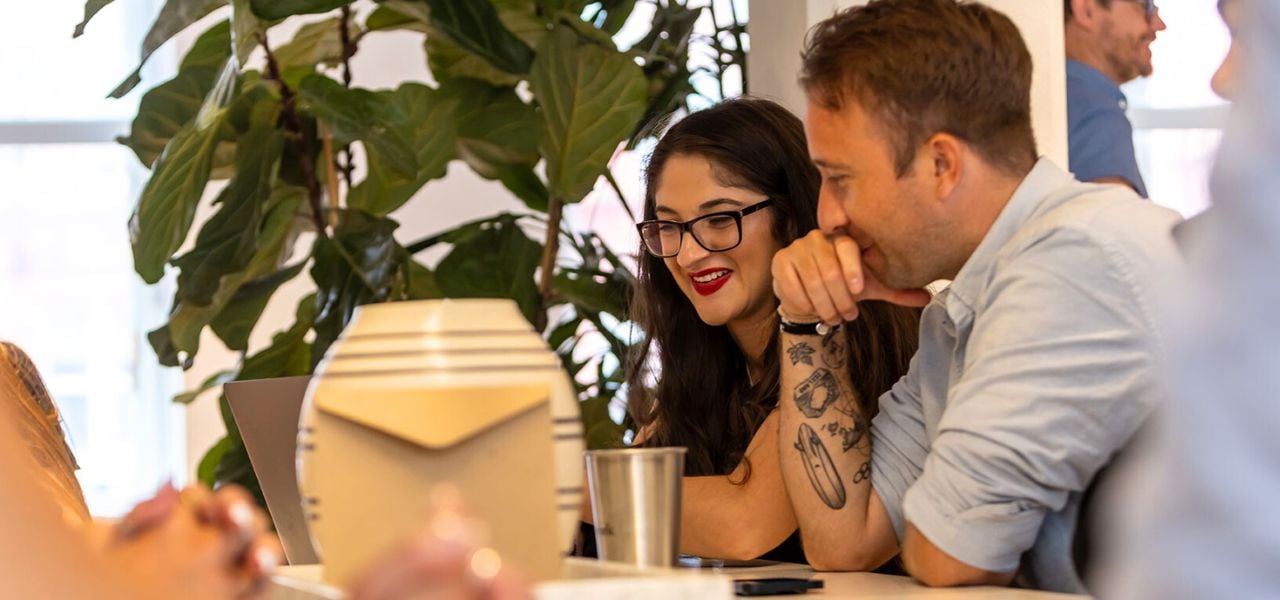 43% of job candidates feel that job adverts do not contain enough information about the role, but it's often the first touchpoint for many candidates as they navigate through your career site or on a job board.
Make it count by creating a great first impression as an employer. Elevate your hiring strategy with our new template:
Download our free job advert template
The benefits of an optimised job advert
If you're new to talent acquisition or a new hiring manager, this template is a must-have on your hiring toolkit.
With the right job advert you can:
Attract the right people to your organisation

Improve the quality of applications you receive

Promote your employer branding

Save time and

Optimise your hiring process
The basics of an attractive job advert for passive candidates
A job advert isn't an exhaustive document with plenty of sections or bullet points.
It is, at most, a one-pager that outlines the ideal candidate the organisation is looking for, how they'll impact the organisation and why the organisation will be a great fit for them.
A good job advert creates alignment between the candidate, the job and the employer. It's brief, clear and concise.
So, the next time you need to write a job advert, don't guess it. Our job advert template will guide you through every step of crafting a narrative that resonates with your ideal candidates. We've also included an example to show you what the end product should look like.
How not to lose good candidates during the application process
Writing engaging job adverts is the first step in a candidate's journey.
With lengthy applications and complicated HR processes in the way, quite often organisations lose good candidates to competing employers. This then leads to restarting recruitment campaigns, spending on advertising, paying agencies and more. Overall, it's money and time wasted.
Find out how to engage, attract and crucially retain candidates throughout the hiring process with our Head of Resourcing Solutions, Amy:
Writing a job advert
FAQ
What do candidates look for in a good job advert?
Clear and concise job title. Remember that organisations write job titles differently, so do some competitor research.

Location and travel information: do you provide homeworking and hybrid options

An engaging and informative

job description

Essential and desired qualifications and skills

Your company culture and values

Compensation and benefits information

Clear application instructions, including someone they can contact if necessary.
Should salaries be on job adverts?
Research in 2019 found that 81.6% of jobseekers view salary as the most important factor when looking for a new role, but three years later, analysis has found that salary transparency in UK job ads has slipped to a seven-year low.
If you're a hiring manager in the public sector and you would like to learn more about salary benchmarking for your organisation, visit our public sector pay trends report. It has analysed 100,900 job vacancies across 49 job types since 2019.
What are keywords in a job advert?
Keywords in a job advertisement are the words and phrases that describe the skills, experience, and qualifications that are required for the job. They help jobseekers to find the roles that best match their experience and interests and help employers to attract the most suitable candidates. For these reasons, it is important to choose keywords that are specific as possible to the role and your organisation.
What words should you avoid in a job advert?
Treat your job advert the same way as other communication material. As a rule, avoid the following:
Gender and age-specific terms

References to physical ability

Jargon and cliches

Negative language

Excluding language
Secure top-tier talent by creating a compelling job advert.

Contact us about our resourcing and copywriting services
See all posts